25 January, 2022
Orange County Government Public Information Officer
Email: PIO@ocfl.net
"Art on Wheels" Program Rolls Out Today Promote the Region's Arts and Cultural Industry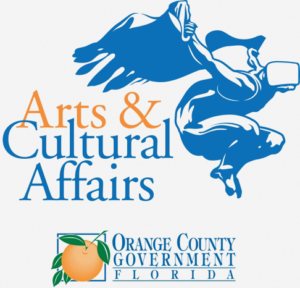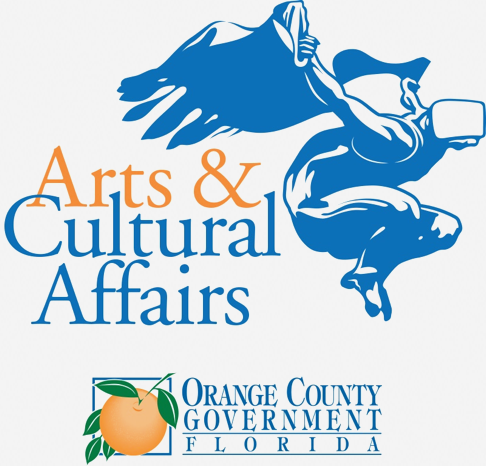 WHAT: GoPegasus, a leading local transportation and group travel company, rolls out "Art on Wheels," its program to convert luxury coach buses into "moving canvases" showcasing the works of local artists and promoting the region's arts and cultural industry.
GoPegasus has joined forces with United Arts of Central Florida and the Orange County Office of Arts & Cultural Affairs to kick off  the program in conjunction with Arts & Culture Advocacy Day, an annual mission trip to Tallahassee conducted by leaders from these and other local arts and cultural organizations. The group will travel to the state capital today via the inaugural "Art on Wheels" bus for two days of networking events and meetings with legislators. United Arts has participated in the mission for more than 20 years.
According to a 2017 study by United Arts in the Central Florida seven-county region, conservatively $399.9 million dollars are generated annually by nonprofit arts and cultural organizations and their audiences in direct economic activity, and the industry supports more than 13,700 jobs and $39.9 million in culture-related revenue for state and local governments annually.
WHEN: Tuesday, Jan. 25, 11:30 a.m. – photos / interviews. Bus departs at 12:30 p.m.
WHERE: 450 E. South Street, Orlando, FL 32801, behind the Orange County Internal Operations Center building (Orange County Arts & Cultural Affairs office).
WHO: Available for interviews in person or by phone/zoom are:
Jennifer Evins, President & CEO of United Arts of Central Florida
Terry Olson, Director of Arts & Cultural Affairs/ Chief Arts Instigator, Orange County
Claudia Menezes, Vice President, GoPegasus
Christian Stanley Orlando-based muralist, graphic designer and illustrator, artist for the first "Art on Wheels" installation
RSVP to attend/cover:
Media Contacts:
Ms. Sean Thurman, Marketing & Communications Director, 407.628.0333, x229, Sean@UnitedArts.cc
Christine Haughney, Director, Marketing & Sales, 407.812.8812, christine@gopegasus.com
Bisbee and Co. PR On Assignment for GoPegasus
Jennifer Bisbee, APR, 407.257.4667, jennifer@bisbeeandco.com
Amanda Mestdagh, APR, 883.8993, amanda@4bespr.com
About Orange County Government: Orange County Government strives to serve its residents and guests with integrity, honesty, fairness and professionalism. Located in Central Florida, Orange County includes 13 municipalities and is home to world-famous theme parks, one of the nation's largest convention centers and a thriving life science research park. Seven elected members make up the Board of County Commissioners, including the Mayor, who is elected countywide. For more information, please visit www.OCFL.net or go to Orange County Government's social media channels.
Back To Top