19 April, 2022
Orange County Government Public Information Officer
Email: PIO@ocfl.net
Dr. Raul Pino Appointed Orange County Health Director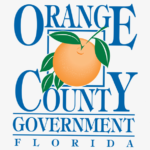 Orange County, Fla. — Mayor Jerry L. Demings has appointed Dr. Raul Pino as the next Orange County Director of Health Services.
"Dr. Pino is a revered public health expert in Orange County," said Mayor Demings. "He has an exceptional reputation amongst our citizens, as well as the professional medical community in Central Florida."
Dr. Pino served as the Chief Health Officer of the Department of Health in Orange County for the past three years.  From March of 2020, Pino worked side-by-side with Mayor Demings through 166 COVID-19 news conferences.
As the Director of the Health Services Department, Dr. Pino will oversee all strategic, operational and fiscal responsibilities of the department, which includes the oversight of the county's Corrections Health Services, Drug Free Office, Orange County Medical Clinic, Animal Services and Mosquito Control Division, as well as any response to unique public health matters affecting county residents.
"Dr. Pino has a rich history in working with our Health Services Department to meet the needs of our community," said the Mayor. "During these most recent years, Dr. Pino's leadership has been instrumental in the success of our public health initiatives, including our response to the COVID-19 pandemic."
Dr. Pino's educational background includes a Doctor of Medicine degree from the Instituto Superior de Ciencicias Medicas de la Universidad de La Habana, Havana, Cuba, as well as a Master's degree in Public Health from the University of Connecticut School of Medicine.  Prior to coming to the state of Florida in 2019, Dr. Pino served as the Commissioner and Deputy Commissioner of the Connecticut Department of Health from 2015-2019.
"He has proven himself as an asset to our public health efforts and will continue to provide valuable leadership to our community in his new role with Orange County," added the Mayor.
Dr. Pino's appointment will be effective April 26, 2022, upon approval by the Board of County Commissioners.
About Orange County Government: Orange County Government strives to serve its residents and guests with integrity, honesty, fairness and professionalism. Located in Central Florida, Orange County includes 13 municipalities and is home to world-famous theme parks, one of the nation's largest convention centers and a thriving life science research park. Seven elected members make up the Board of County Commissioners, including the Mayor, who is elected countywide. For more information, please visit www.OCFL.net or go to Orange County Government's social media channels.
Back To Top