01 March, 2023
Orange County Government Public Information Officer
Email: PIO@ocfl.net
Orange County Government Opens Office of Tenant Services
Service Focus is on Outreach and Education for Tenants and Landlords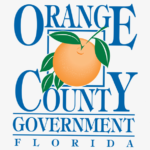 Orange County, FL – With rising rents, a need for safe and affordable housing, and tenants not knowing their legal rights, the Orange County Board of County Commissioners today opened its Office of Tenant Services to help residents understand their rights and have access to assistance with these challenges.
Open as of today, the Office of Tenant Services, a one-stop shop that addresses issues of landlord and tenant rights for citizens located within unincorporated Orange County. Its focus will be on outreach and education for both tenants and landlords by providing information related to residential renting within Orange County.
"This is a great opportunity for our county to provide important resources to our residents, and I am excited to officially open the Office of Tenant Services. We will be one of the few counties in the state that has such an office, and our staff has worked tirelessly to make this day possible," said Orange County Mayor Jerry L. Demings. "I am looking forward to engaging with the Legal Aid Society and to using our funds to provide services to tenants and landlords."
The Office of Tenant Services ensures residents know what their rights are under Florida law. The office can also investigate complaints and enforce the Tenant Bill of Rights Ordinance and the Rental Notices Ordinance, as well as provide referrals for:
Orange County Code Enforcement
Other Orange County departments
Legal Aid Society of the Orange County Bar Association
Nonprofit organizations
Additional community stakeholders
For more information about this program, visit: www.ocfl.net/TenantServices
About Orange County Government: Orange County Government strives to serve its residents and guests with integrity, honesty, fairness and professionalism. Located in Central Florida, Orange County includes 13 municipalities and is home to world-famous theme parks, one of the nation's largest convention centers and a thriving life science research park. Seven elected members make up the Board of County Commissioners, including the Mayor, who is elected countywide. For more information, please visit www.OCFL.net or go to Orange County Government's social media channels.
Back To Top