08 October, 2019
Kelly Finkelstein, Sr. Public Information Officer, Orange County Government
407-836-5818
Kelly.Finkelstein@ocfl.net

Onsite Media Contact: Mandy Kimmer, Public Information Officer, Orange County Parks and Recreation Division
321-230-6512
Amanda.Kimmer@ocfl.net

Orange County Parks and Recreation Division Introduce Surveillance Cameras on Four Trails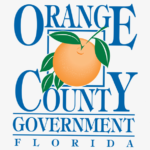 WHAT: Orange County Parks and Recreation Division will install four new surveillance cameras on multi-use pedestrian trails this week. The West Orange Trail, Pine Hills Trail, Little Econ Greenway and Cady Way Trail each will have a camera placed in a strategic location with a goal of preventing after-hours activity.
The Parks Division worked with the Orange County Sheriff's Office to determine suitable locations on the County's trails, which close after sunset.
The solar-powered FlashCAM system takes still photos, with voice commands informing the person that the photo has been taken and they should leave the area. Each camera costs $7,000; size is 10" wide x 7 ¾" high x 9 ¼" deep at the base and 11 ¼" deep on the hood. Because the cameras are portable, each can be moved to various areas.
For information about the trails, visit www.OrangeCountyParks.net.
WHO: Orange County Parks and Recreation Division Manager Matt Suedmeyer will demonstrate the new surveillance camera and have it installed.
WHEN: Wednesday, October 9, 2019, 11:00 a.m.
WHERE: Blanchard Park at Little Econ Greenway parking lot
2451 N. Dean Rd.
Orlando, FL 32817
About Orange County Government: Orange County Government strives to serve its residents and guests with integrity, honesty, fairness and professionalism. Located in Central Florida, Orange County includes 13 municipalities and is home to world-famous theme parks, one of the nation's largest convention centers and a thriving life science research park. Seven elected members make up the Board of County Commissioners, including the Mayor, who is elected countywide. For more information, please visit www.OCFL.net or go to Orange County Government's social media channels.
Back To Top