13 February, 2023
Orange County Government Public Information Officer
Email: PIO@ocfl.net
Orange County Division of Building Safety 2022 Year in Review
Development Activity Remains Strong, Division is Pioneering Solutions to Ensure a "Customer-First" Culture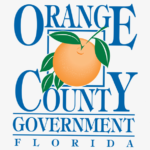 Orange County, FL – Orange County Division of Building Safety, one of the largest Building Code Administrative bodies in Central Florida, issued 80,000 building construction permits and performed 270,000 inspections in 2022, consistent with their hard work in 2021. This incredible number of inspections performed represents Orange County Development maintaining a steady pace throughout a challenging economic period.
These permits account for all approved building construction in unincorporated Orange County, from new construction to repairs and alterations across all trades, building, electrical, mechanical, plumbing, roofing and solar. Please continue reading below for a narrative of Building Safety's dedicated work and partnership with the development community in 2022.
2022 Stats at-a-glance
Total Permits Issued 80K
Total Inspections Performed 270K
Phone Calls Answered 137K
Single Family Residential Permits Issued 1,525
Multi-family Residential Units Permitted 4,850
Total New Construction Development Value Permitted $2.9 Billion
Project Superintendent Training Classes Held 17
4 Mayor Demings' Customer-First Meetings hosted with over 600 attendees
56 email campaigns sent to customer and resident database consisting of more than 34,000 members. These newsletter emails kept customers and residents informed of important updates to code, the permitting process, and Customer Outreach initiatives such as the quarterly Customer-First Informational Presentations and Q&A Forums.
Fast Track Online Services Improvements
Orange County continues to develop and launch upgrades to its Fast Track Online Services with the goal of providing all services online. New permit applications and plan submittals are now submitted electronically.
In 2022, Building Safety added new application types to Fast Track and launched a "training hub" with even more tutorials, tools, and videos to assist customers get through the permitting process quickly.
The Fast Track Help Desk, staffed by Division of Building Safety Customer Service staff members, assisted approximately 2,300 customers using a new live-chat feature and took 24,00 calls for Fast Track assistance and plans verification. Overall, phone operators answered 137,000 total customer phone calls.
Fee Reduction Program and Orange County Certified Affordable Housing Incentive Fund
A Fee Reduction program and a $3M incentive fund for County-Certified Affordable Housing Projects was approved by the Board of County Commissioners and became effective October 1, 2022. Three (3) fee assessments were adjusted, and eight (8) fees received a 25% temporary reduction. The fee changes are expected to result in a total savings of $30M over the next three years for Orange County Vertical Permitting customers. In addition to the reduction in permitting fees for all customers applying for applicable permit types, a $3M incentive fund has been approved to offset most building permit and inspection fees for Orange County certified affordable housing projects – until the fund is depleted.
Orange County Certified affordable housing projects may benefit by having a 100% reduction in most permitting and inspection fees. With rapidly rising material and labor costs, this fund will serve as an additional tool Orange County can offer to incentivize affordable housing projects in our community.
Tropical Storm Recovery Efforts
The Division conducted Emergency Operation Center (EOC) and field-operations for two tropical storms causing major impacts to the Orange County community. Orange County Division of Building Safety damage-assessment inspections utilizing new GIS-developed software and provided daily reports to EOC and County Administration.
Mayor Demings' Customer First Initiative
Orange County Division of Building Safety and the Vertical Permitting and Inspections* team hosted three "Virtual Developer Forum Customer Q&A sessions" with more than 1000 registrations, and more than 600 total attendees ranging from homeowners to members of the development community.  Approximately 35 Staff Members were on panel for each event, answering hundreds of pre-submitted and live-Q&A questions. The Vertical Permitting and Inspections team implemented many process and technology enhancements to improve customer experience and communications. Recently implemented process improvements and training modules have resulted in higher rates of accepted plan file submissions for customers.
Project Superintendent Training Program
The Division of Building Safety is one of the only Building Code enforcement agencies within the state that has taken measures to gain approval from the Florida Construction Industry Licensing Board (CILB) to provide continuing education code training for construction industry license holders. In 2022, Orange County provided these courses internally to intake, review, and inspections staff to ensure consistency in application of code and assisting license holders with keeping their licensure current. Orange County also works with Greater Orlando Builders Association (GOBA) to provide this training to contractors, superintendents, and field construction laborers to increase code knowledge, assist with keeping license holders current, and improve the rate of approved inspections in Orange County. This program benefits all stakeholders in the construction process, setting the expectation for the construction industry, ensuring consistency in the application of code, and compliant end products to consumers.
Habitat for Humanity Greater Orlando & Osceola County Involvement
Orange County Division of Building Safety supports Habitat for Humanity Greater Orlando & Osceola County's efforts to provide affordable housing in Orange County. In February, the Special Projects Team supported 2022 Builder's Blitz with a nearly 'round-the-clock' support team. The Builders Blitz is a yearly special event where teams of builders work as fast as they can to complete a home within 5 days. This team of multi-disciplined inspectors remained on-site to ensure inspections were available as soon as the builders were ready for them. The progress continued as fast as possible with zero-delay inspections. This year, 6 homes were completed in just 5 days with most of them receiving final inspections on the evening of the 4th day.
Division Manager, Mr. Alan Plante and members of the Special Projects Team were on-site for the event kickoff and key presentation ceremony. Habitat Orlando & Osceola graciously praised Orange County for steadfast support and partnership. Additional Habitat Orlando & Osceola projects were also well-supported throughout the year.
About Orange County Government: Orange County Government strives to serve its residents and guests with integrity, honesty, fairness and professionalism. Located in Central Florida, Orange County includes 13 municipalities and is home to world-famous theme parks, one of the nation's largest convention centers and a thriving life science research park. Seven elected members make up the Board of County Commissioners, including the Mayor, who is elected countywide. For more information, please visit www.OCFL.net or go to Orange County Government's social media channels.
Back To Top