31 October, 2023
Media Contacts:
Dawn.Knight@ocfl.net
PIO@ocfl.net
Call For Artists: Public Art Opportunity for Orange County's New Innovation Lab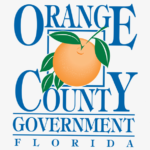 Orange County, FL – The Orange County Public Art Review Board announced the opportunity for artists or artist teams to develop artwork for Orange County's Innovation Lab to be located within the Multicultural Center in the heart of Pine Hills. The Center will house vibrant, welcoming spaces for community enrichment including the Innovation Lab and a Senior Center.
Orange County's Innovation Lab is one of the ways that Orange County is heating up STEM Programs with Art, creating STEAM—Science, Technology, Engineering, Art, and Mathematics. Set to open in 2025, Orange County's Innovation Lab will be an inspirational maker space for creators of all ages to conceive and create technology-based items and ideas from robotics to virtual reality.
There will be a variety of ideation spaces including a computer lab, collaboration and training spaces, Virtual Reality Den, Telecom Training Room, Idea Lab and two fully equipped Fabrication Spaces. The Center will also include a large flexible gathering space fully outfitted for sound, light, and video, suitable for TED Talks, industry meetings, and community events.
Possibilities for Public Art include, but are not limited to:
Suspended 3D Art and Use of Light
Art Embedded in Walls and Floors
Augmented Reality
Kinetic Sculpture
Interactive Art
Textile Art
Digital Art

WHO:
Orange County Arts & Cultural Affairs and the Public Art Review Board
WHAT:
Public Art Opportunity for Orange County's Innovation Lab—RFQ
DEADLINE:
December 27, 2023 at 12:00 am MT
COMMISSION:
$77,600
WHERE:
For more information and to submit an entry, visit
https://artist.callforentry.org/festivals_unique_info.php?ID=12241
About Orange County Government: Orange County Government strives to serve its residents and guests with integrity, honesty, fairness and professionalism. Located in Central Florida, Orange County includes 13 municipalities and is home to world-famous theme parks, one of the nation's largest convention centers and a thriving life science research park. Seven elected members make up the Board of County Commissioners, including the Mayor, who is elected countywide. For more information, please visit www.OCFL.net or go to Orange County Government's social media channels.
Back To Top